2015 Morzine Trip
Amazing Just Amazing!
A long awaited trip that was planned months in advance, But the time had come and we where all on our way over to France in a convoy of 2 cars and one van which was taking all the bikes I might add. ( big thank you to Ant for this )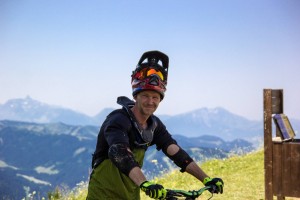 Many energy drinks and bathroom breaks later and 12 hours i might add! We had arrived in Morzine, midday on a Saturday and in the middle of the Portes du Soleil ride, Big Brands taking over the alpine town with there trade stands and large trucks.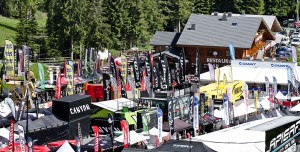 An amazing atmosphere filled the air, riders from all abilities riding the 70Km plus of trails that the Portes du Soleil have to offer, On bikes from you everyday XC/AM to you world cup spec Downhill Rigs.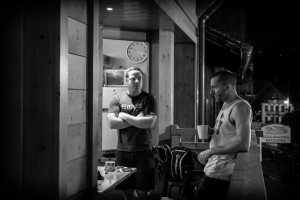 Ten of us were staying right in the centre of morzine town close to the bars and some really nice restaurants and not to far to walk in the morning to the lifts after a night out, For the majority of the group the riding started the next day all keen to get out the door and on the lifts first thing.
Big thanks to MTB BEDS for sorting us out with the accommodation 🙂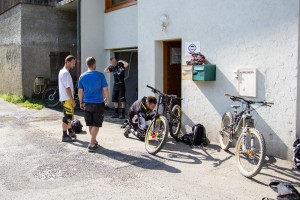 I would of been right there with them but a close friend and one of the most entertaining riders of the trip Nad, who had brought along his Giant ATX World Cup DH bike which needed some action before we joined the rest. When I say attention I mean putting the bike together from rebuilding the forks and brakes ect.. Something any normal person may had seen to prior to a week long holiday in the alps.
After hours spent rebuilding and fulled by some great french food and some much needed help from HOPE, Who allowed Nad to sort his classic C2 HOPE brakes, We where all ready to venture out and have out first taste of some real trails. From stunning views just from the lifts the days that we all spent out on our bikes with friends was just amazing each day riding a new trail and in a new place, one day in Les Gets the next your in Chatel with nothing more than pedal power and your lift pass, For any keen cyclist these kind of trials are just breath taking they range from green to black so always something for everyone.
Days were filled with riding followed by great food and drink, 8 hour days spent riding non stop trying to make to most of the time we had in morzine before going back to reality.
This was one of the best trips I've had and it all comes down to the high quality trails and the friendly atmosphere from everyone around you, Everyones there for the same reason, just wanting to make the most of there own time in a riders paradise.
Apart from riding we all tried to make the most of being in the Alps and had our fair share of fun away from the bikes, From chilling by the lake and enjoying the social seen in the evening among the other riders and staff which make Morzine what it is today.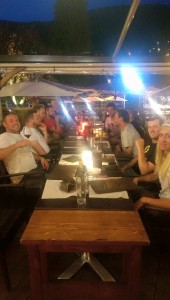 I would recommend visiting Morzine any time of the year as it has so much to offer from mountain biking to Skiing and Snowboarding or just a holiday in the French alps.
More information about Morzine and booking a riding holiday see the links below.
AUTHOR

Joel

CATEGORIES

Bikes

DATE

15th December 2015

COMMENTS

Comments Off

on 2015 Morzine Trip

TAGS